Christmas Trees from Gower Heritage Centre –
living trees with roots and cut Xmas Trees available now- but going quickly, call down now to take a look
Christmas at the Heritage Centre

– Santa visits have been very popular this year and there are just a few spaces left to join in one of his magical workshops. Sorry if you have not been able to get to one of his special workshops this year.

The Gower Heritage Centre is open from 10am to 5-pm – 7 Days a week.  The mini tractor play and soft play are open as well as the sand pit play area. For December, you can walk around the Christmas trail and also do a 'Snowman Hunt'. There are baby chicks and ducks in the poultry park and "eggucation" centre. There will be daily guided tours of the Mill and flour making displays. A number of themed craft activities and events are available for Children and Adults but please pre-book these by contacting craftworkers direct via the links shown below. The front tea garden is open every day with a selection of snacks and drinks including Shed Head ciders. The Inside Tearoom is ONLY open for bookings and events.- entrance charge applies.

Entry charges for the Centre are currently £7 per adult (includes parking for one car), Children aged 3 – 17 are £4 each. Children 2 and under are free, family tickets ( 2 adults 2 kids ) are £17. Normal Entry and Car park tickets no longer need to be pre-booked and you can pay for Entry and Parking at our main reception.  Overnight parking can be pre-booked on line- follow the link on the parking page. There are additional charges if you wish to attend any evening events.
GOWER WASSAIL WEEKEND 13th AND 14th JANUARY 2024 more details to follow
Most of our exhibits and attractions are open and you can take a self guided tour using our map on arrival or download the App. Our craft workers offer workshops in a variety of crafts – contact them directly to book any activities.
Our Self-Guided Tour Includes:

The Water Wheel – The last intact and working water wheel in Gower, still powering a flour mill and wood lathe
The Corn Mill – Still fully functional and powered by the water wheel, the 12th Century corn mill contains original equipment from past centuries including mill stones imported from France. We grind fresh flour most days – ask at Reception for a guided tour.
The Mill Cottage –  A replica of living conditions at the Mill from the 18th Century
Wood Turner's Room – a functioning wood work room for our resident carpenter with water wheel powered lathe and hand crafted items for sale
Woollen Mill – Featuring a Dob Cross Loom, refurbished from Abbey Woollen Mill in Neath, our mill produces Gower Blankets and other textiles which are on display
Farming Museum – Our collection contains some of the oldest agricultural equipment in Wales: motorized, horse powered and hand powered
The Blacksmiths – a fully equipped and functioning forge as in use during Victorian times
and much more…
Our Resident Craft Workers and Businesses Include:
Humanities Health Hub– a new educational facility, providing inspirational school visits. We also offer children's activities throughout the school holidays. See our website for details- Humanities Health Hub – text 07792829518
Little Valley Bakery – a small and passionate artisan bakery, baking quality breads and treats using traditional methods from our bakery in the heart of the Gower open Weds- Sunday 10am to 3pm www.littlevalleybakery.com
Front Shop and Tea Garden – are open everyday for snacks and souvenirs
Shed Head Cider – has been making cider at the Gower Heritage Centre Since 2011 using apples from our own Orchard and pressed with an ancient Victorian press at the Mill.  100% natural with no additives  https://shedheadcider.co.uk
Essential Cycles Gower – Book your bike in for a service with us.  We carry out frame pivot bearing replacement, hydraulic brake bleed, drivetrain upgrade, suspension fork lower leg service or just a set of new tyres.  We also fit upgrades and create new builds to your specification (closed Monday and Tuesday) Essential Cycles Gower – Home | Facebook
Earthly Rebels – hand made soaps for sale and soap making lessons available https://earthlyrebels.co.uk
Wobbly Bottom Cheeses – traditional cheeses, made from the milk of our resident goats  tel Alun 07437019440
Pa-pa Jewelry Design – award winning sea and beach inspired Jewellery designed and crafted by trained silversmith Pa-pa on the edge of the Gower
Gower Arts- creative classes by Katie Kneath tel 07846115419- tailored art sessions https://www.facebook.com/gowerartscentre
We Are Woven- Botanical workshops in the refurbished Greenhouse with Stacey – contact [email protected]
and others…
Services and workshops available by Pre-Booked Appointment Only Are:
Our car park is open everyday for anyone wishing to park and walk in the local area.  There is a charge of £5 per car, free if under 15 minutes –  payable at the main reception or if closed at the collection box on the main entrance door.
Our Holiday Accommodation is not yet available this year as it is being used by essential and other workers. we may have some availability next year.
PLEASE NOTE: all pre-booked tickets for any craft activity or event include entry to The Gower Heritage Centre but not car parking unless otherwise specified- please pay for this at Reception on arrival.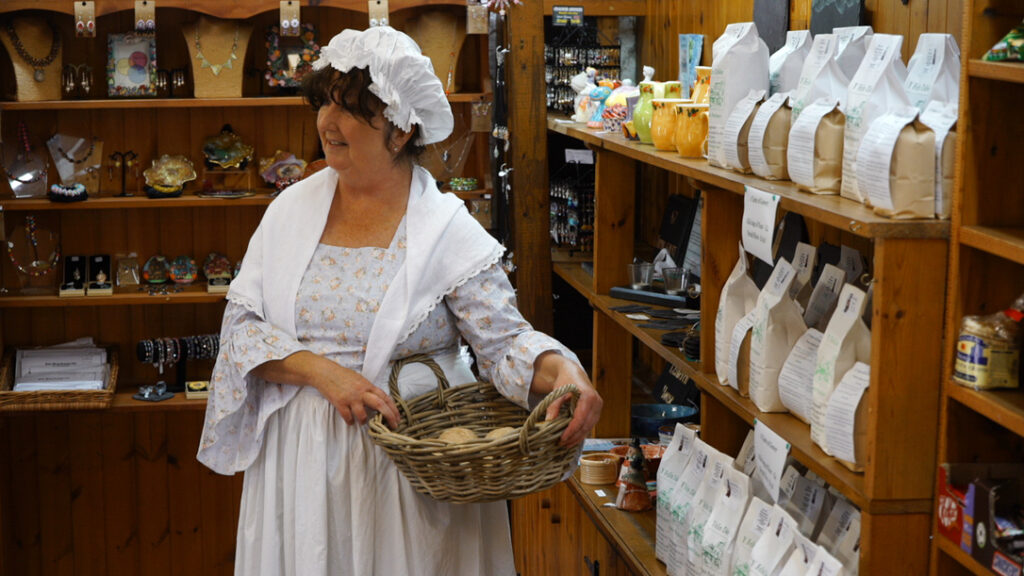 New Artisan bread making and cooking Workshops for 2023!
A Taste of Times Past has released a selection of new artisan bread making and cooking workshops available for booking!
Click below for more information and to make a booking:
Alternatively: