The Mill Shop 
During the current lockdown The Mill Shop is open by appointment only for essential food items and you can buy some of our products online such as our flour and cider. You can also browse our resident shops and suppliers in the drop down menu. Please bear with us as we continue to update this page with more products and times of opening.
---
Flour
We supply Stoneground Flour, available direct from the Mill Shop or from Shepherds Shop at Parkmill (who are also kindly providing home delivery during the lockdown) and you can buy our flour and bread flour mixes here online.
---
Cider
Shed Head Cider is available from the Mill Shop and you can also place an order online at shedheadcider.co.uk or by calling Richie on 07891508688.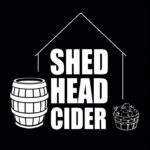 ---
Logs
Logs are available to buy from our Mill Shop. All logs are locally produced mixed woods from our Farm in Dunvant. BBQ bags are £6 per bag. Wood stove logs are £12 per bag.
---