Thanks to all those Traders who took part in Market at the Mill during 2022 and 2023. The first Gower Good food project market at the Mill on Saturday 28th October 2023 from 2pm to 6pm at the Gower Heritage Centre, Parkmill, SA3 2EH.
There are now other markets planned for: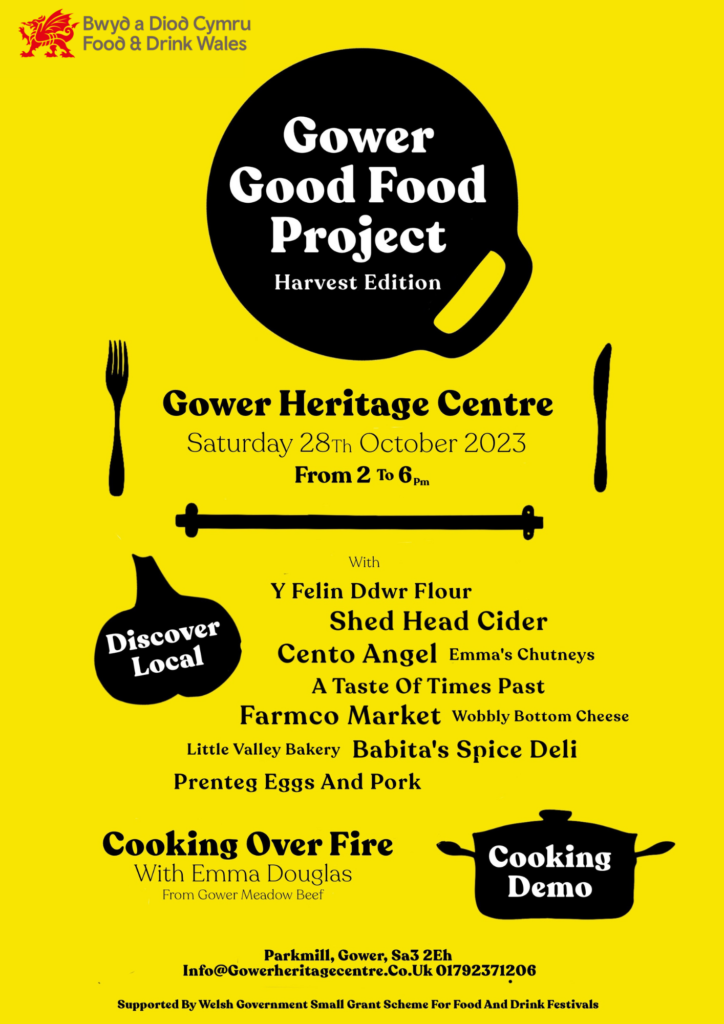 We are pleased to announce the next Market at the Mill: Thursday 24th August 2023 at 4pm
We look forward to seeing you all again for a fun evening .
Market at the Mill was held throughout August, September, October and November 2020/21 and saw the return of many local artists and food producers including: Tree House Pottery, A taste of Gower, Cae Tan, Y Felin Ddwr Flour, Shed Head Cider Gower, Pine Needles, Daffirose Art Workshop, Justin's Catering, The Little Gem, Little Valley Artisan Bakery, Emma Bissonnet Designs, Gower Wooly Craft, Sophie's Wire Craft, Liz Barry Gower Photographs, Dawn Fisher Artist, Gower Coast Meats and Babita's Spice Deli .
Please note: There will be a charge for parking of £5 per car, payable on the gate.
One car park ticket provides entry for one car and its passengers.